Payments
Two Options for Financing with the Law Offices of Kristopher K Rezagholi
We understand that paying to defend yourself from criminal charges is never something you planned on occurring. So rather than require every client pay their legal fees up front we offer several payment plan options including
Payment Plan
through the Firm or
Financing
through a third party lender. We recommend all clients interested in a payment plan of some type attempt to pre-qualify for third party financing before your consultation so we can present you both options. What you will find is that Payment Plan through the Firm tends to require a larger down-payment and larger monthly payments but there is no interest or fees, while a third party lender will often allow for smaller payments over a much longer period but there will be additional interests and fees.
Third Party Financing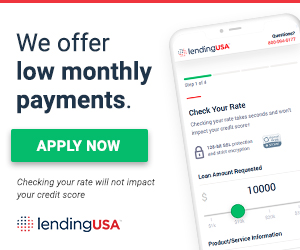 Clients of the Law Offices of Kristopher Rezagholi have access to legal loans to cover all or a portion of your fee agreement. Some of the features include:
ZERO down-payment.
0% Interest for 6 months.
NO Prepayment Penalty.
Payment Terms up to 60 months.
Auto-Payments With the Law Offices of Kristopher K Rezagholi
Now making your monthly installment payments with the Law Offices of Kristopher K Rezagholi, PLLC is easier than ever. Simply follow these steps and your monthly payments will be automatically deducted from your
Paypal,
bank or credit card.
Take out your Fee Agreement and Confirm your Payment Plan

Take out your fee agreement given to you during your consultation. Depending on your matter and size of your down-payment you will have been given a payment plan ranging from 3 to 6 months with a monthly payment ranging from $200-$1000 a month. Now that you know the length of the plan and the amount due every month go to Step 2.

Select the Subscription Button that Matches your Payment Plan.

Scroll down this page or click on the links here to go to your the subscription button that matches your payment plan. Either:

Enter your Payment Information.

After you clicked on the subscription button you will be taken to a secure payment site where you can enter in your PayPal, bank or credit card information. You must be a member of PayPal so if you are not currently the site will ask you create a user name and password. There is no charge to become a Paypal member. And that's it! Your account will now automatically be debited every 30 days.

Final Notes

Please do NOT select a payment plan or make payment until you have a signed fee agreement from the Law Offices of Kristopher K Rezagholi PLLC. Unsolicited payments or payments made without a signed fee agreement does NOT create an attorney client relationship. Any such transactions shall be voided. If you selected a monthly payment plan in error or have any questions please contact our offices at (480) 306-8875 or Firm@lawofficeskkr.com.
Payment Plans